You have lost a tooth, or you are getting one pulled. Either way, we strongly recommend that you replace your missing tooth.
One of the best ways to do that is with a dental implant and a crown in Montgomery, AL
Call 334-600-1423 to make an appointment at Carmichael Dental Care so you can enjoy these benefits:
Functional Restoration
Your implant acts as the root of your replacement tooth. This also provides stability and strength to support your dental crown. As a result, you can bite and chew as well as you could when you had a healthy tooth.
Long-Term Durability
Implants can last the rest of your life with proper oral care. Your crown can last a decade or longer before it needs to be replaced. In other words, your implant crown is a long-term investment in your oral health.
Improved Confidence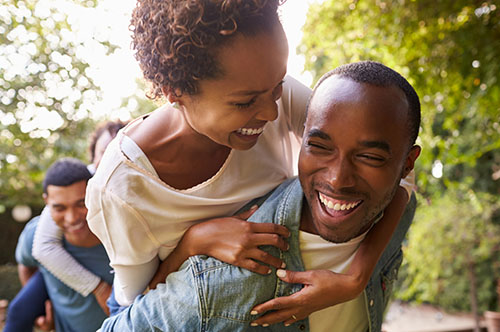 With the advances in dental technology, your crown can look as good as a real tooth. In truth, other people are unlikely to know that you have a "fake" tooth unless you tell them.
Rebuild more than just your smile with an implant crown.
Call Carmichael Dental Care at 334-600-1423 to schedule an appointment in Montgomery, AL. You also can request an appointment online.